– Why we do –
Our company name, ZEAL, is defined by enthusiasm, fervor, intensity, zest, and devotion to a cause.
Our philosophy is "passion for creation,"
based on the idea that life's greatest happiness is founded in enthusiasm for,
and enjoyment of, the work that occupies a large part of our lives.
This passion extends to people, things, and actions.
We talk about our dreams as if they were reality and have the power to make them come true.
We strive for the inspiration that comes with continual change,
through an iterative process of creations and solutions.
Passion is our sole motivation—it's what allows us to excite and inspire the people of the world.
– What we do –
When two people meet face to face, between them lies a space, and in that space lie feelings.
This real experience creates a sense of wonder and empathy that a virtual experience could never bring.
Marketing communications have changed dramatically with recent innovations in information technology.
We are flooded with information, and as people's value systems continue to diversify,
we have become accustomed to seeing those who desire genuine sensory experiences from real places and spaces posting these experiences on social networks or other personal media.
We believe that in times such as these,
companies must consolidate their underlying knowledge to create and illuminate the strength of that elusive quality through the power of design.
A space where people can meet one another face to face is where companies can build relationships with consumers and other companies alike.
Participants are left with a strong impression and share in a spontaneous sense of empathy.
We regard this as the best shortcut to generating publicity,
enhancing brand value, and maximizing corporate earnings.
We have further refined our previous concept of "designing emotions,"
which has guided us for the last several years, to arrive at our new philosophy: "Experience Design."
New and original experiences are at the core of Experience Design.
We provide comprehensive designs for new and original experiences,
from planning and strategy to production, operation, and implementation of physical spaces for events, exhibitions, shopping malls, and festivals.
An experience consists of realizations and amazement.
At ZEAL, our mission—and our passion—is to design experiences that inform, excite, and inspire.
—— Create with passion. Amaze & Inspire the World ——
We implement the best possible "Experience Design"
based on our experience and expertise—that's the ZEAL METHOD.
– Value –
We call our approach to materializing our philosophy and vision the "passion principle."
This approach informs the conduct of all our corporate officers and employees.
Indomitable Passion & Resolution
Passion is the root and source of all things.
Nothing is accomplished without indomitable passion, resolution, and love.
Our motto: "have zeal, have love."
An Iterative Cycle of Creation
This the sole strength necessary in life.
We never cease creating and finding new solutions.
Continual Transformation
It is not the strongest or smartest that survive, but rather those who can adapt. Change is the only constant.
We regard instability as a key to growth.
Create Your Own Opportunities
Your job is something that you create, not something allotted to you.
Change begins with you.
Do First-Rate Work
What is first-rate work? Our clients and the market decide.
It is not for you to decide your own value: others will evaluate you.
Work that is easy yields few results.
Be Confident, Be Tenacious
Learn thoroughly.
Think until you drive yourself crazy, and prepare meticulously.
This is the way to gain self-confidence and foster persistence.
The Devil Is in the Details
Pour your heart and soul into the finest details of your work because the devil is in the details.
Don't Pursue Immediate Benefits
Benefits always come later. Don't chase money. Chase people.
Human virtue is more important than material gain.
Contribute Constructively
Whatever the circumstances, always do your best.
People will only ever gain the approval of others through constructive contribution.
Dream Big
People cannot live without dreams.
Engage in your work with an awareness of the greater goal.
Think of your client like a lover
The best way to inspire them and others is to stir their imagination.
Personal conviction alone cannot convince people.
Relationships are made by thinking about the other person's feelings, about what it is that they really want.
It's NOW or NEVER
Do something as soon as you can. No procrastinating.
Think on your feet and take action—full-speed ahead.
Actions become experience, and experience becomes ability.
OUR WORKS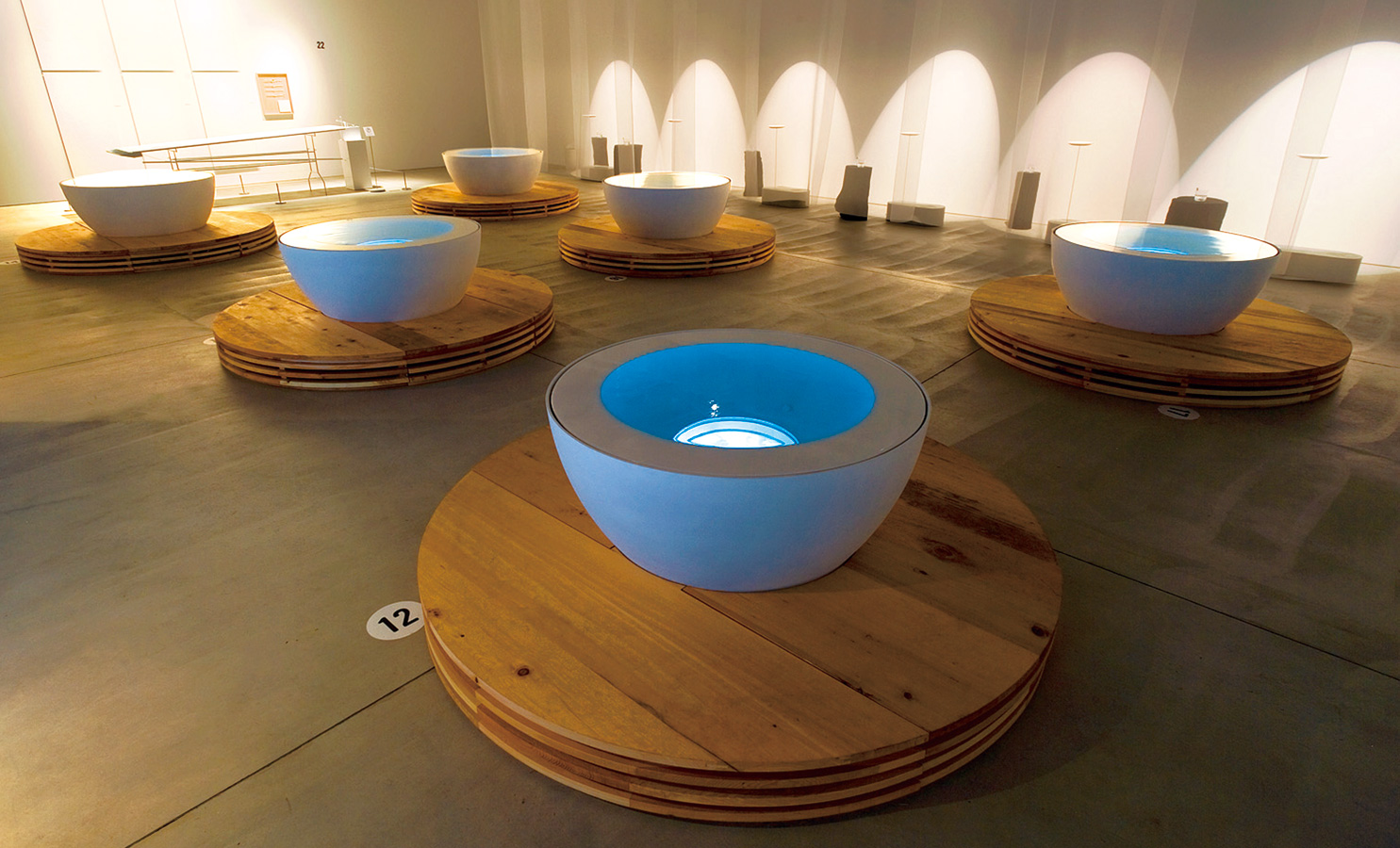 21_21 DESIGN SIGHT The 2nd Exhibition-Taku Sato Direction "water"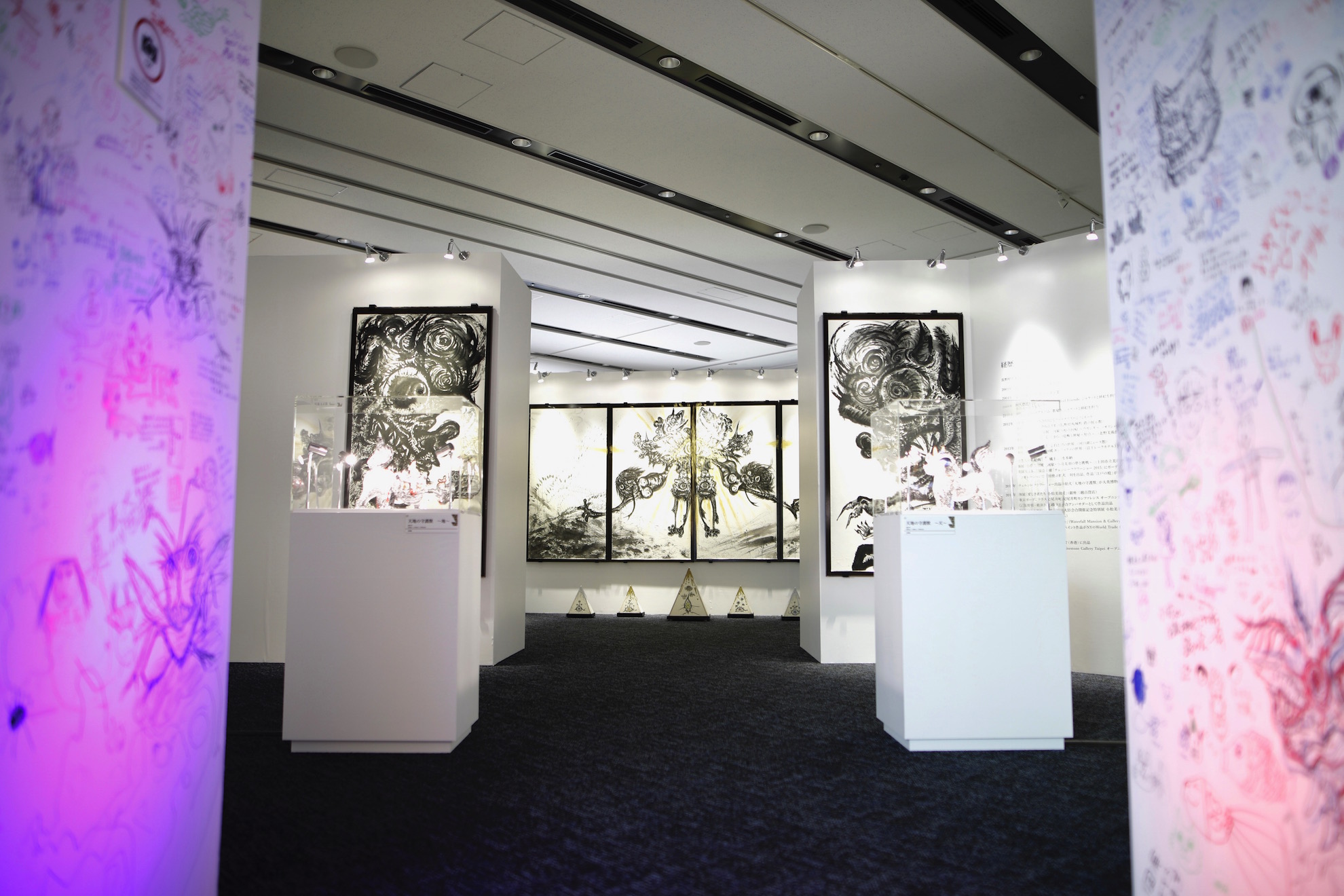 Miwa Komatsu Exhibition "Shinju-Area 21-"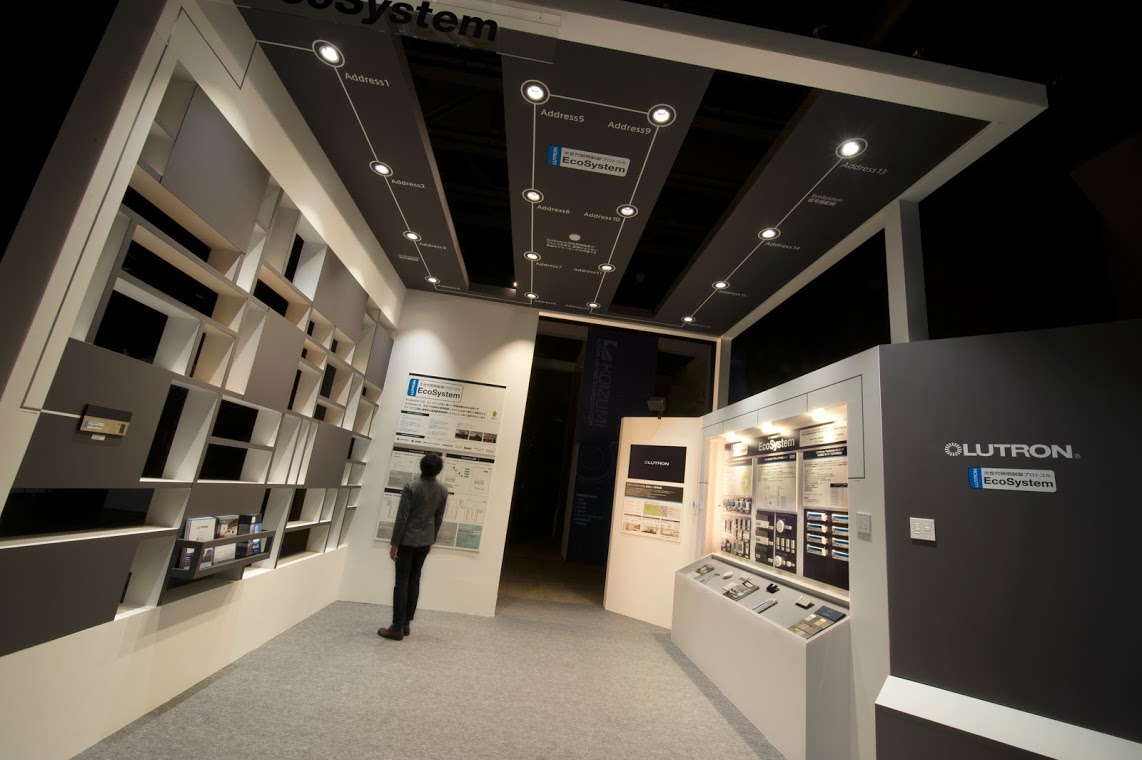 LED Next Stage 2014 / LUTRON Asuka booth